Nyth development timeline
Did you know that our search for a new home started in 2003?

Here's a timeline of the Nyth development to date:
WHERE WE'RE AT

We have just begun the final stage of completion and we're delighted to say that the building is nearly ready.
We have started to move in and test the spaces with various activities.

We'll also be continuing our community consultations which will help us plan the exciting program of activities that will take place in Nyth once it's fully open.

WHERE WE'VE BEEN
STAGE 1
At stage 1 we conducted a Feasibility Study to establish our needs and to test various aspects of the brief. A lot of this work involved talking with our young people, artists, and the companies and organisations we work with.
STAGE 2
At stage 2 we developed the design concept to ensure that building could work for us and our communities. During this time we conducted further consultations with residents, young people, artists and other partners.
And then in August 2019, we purchased the old church.
STAGE 3
In stage 3 we received final planning permission from Cyngor Gwynedd. As well as working on the getting the funding packages in place, we looked at the finer details of the design including access, technical requirements, toilets, parking, outdoor spaces and the essential gathering spaces.
Right of the beginning of this stage we commissioned architects Manalo & White. They've been working with us and our young people to create a building fit for the future that offers access and engagement for all.
During this stage we also commissioned three artists to work with us, our design team and our young people on the design process for Nyth.
During this stage we secured £1.8m from the National Lottery, administrated through Arts Council of Wales, £1.2m through Cyngor Gwynedd by Welsh Government's Transforming Towns programme, £200,000 from the Garfield Weston Foundation and and £10,000 from The Pennant Foundation.
STAGE 4
During this stage we finalised the funding package available and went out to tender with the final plans.
We appointed Grosvenor Construction in August 2021 and they started work on the site in November 2021. It is expected the work will be complete in late 2022.
STAGE 5
This is where the exciting transformation took place!
The building work took 20 months to transform the old church into an accessible and welcoming and environmentally friendly hub for young people and our communities.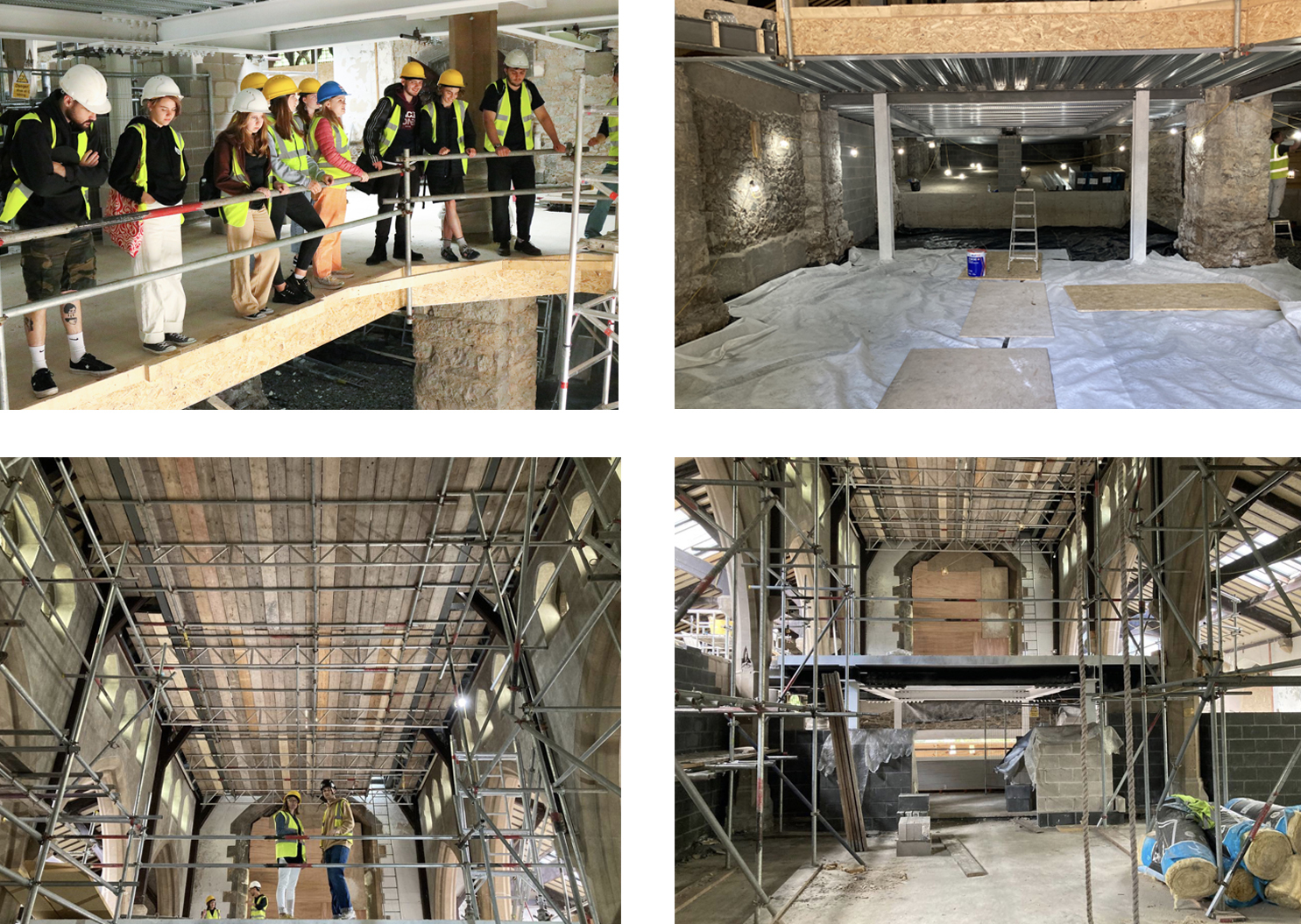 STAGE 6
We're currently into the final stage and have started to move in and test the spaces with a variety of different activities. We'll be opening our doors very soon - and encouraging you to come in and explore our new home.
We'll continue to talk and listen to our communities throughout this development so please get in touch if you have any questions.