Popeth ar y Ddaear cast revealed
Cast announced for Maes B's first ever theatre production
Iwan Fôn, Mali O'Donnell and Eddie Ladd have been announced as the cast alongside art-rock band HMS Morris and musician Osian Williams (Candelas) for the Popeth ar y Ddaear production by Marged Tudur, Mari Elen, Iestyn Tyne and Lauren Connelly.
This is the first ever production to be performed at Maes B which is an after dark music festival that's part of the Eisteddfod.

The art-rock band HMS Morris and Candelas front man Osian WIlliams will perform the live score composed by Osian himself.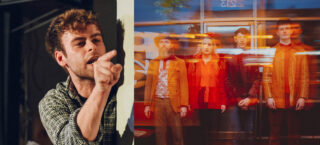 Iwan Fôn, who plays the character Tom, is a familiar name to Maes B audiences as front man for the bands Y Reu and Kim Hon. The actor from Carmel near Caernarfon, plays Jason in the popular TV series Rownd a Rownd, and has also made his mark as a stage actor (Ar y Stryd, Frân Wen, Mrs Reynolds and the Cena Bach; Theatr Genedlaethol Cymru).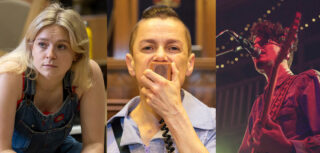 Eddie Ladd (Blodeuwedd; Chapter and Diversions, Dawns Ysbrydion, Theatr Genedlaethol Cymru) will play Malltwen, and Mali O'Donnell (Casualty; BBC, Spring Awakening; Almeida, Cariad yn Oes y Gin; Theatr Bara Caws) will play the character Nona.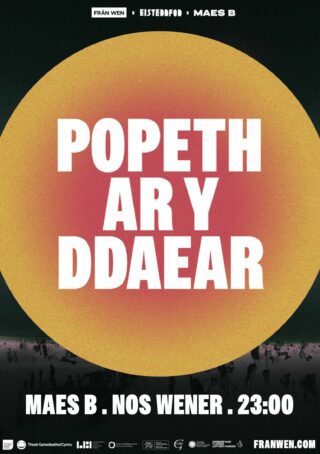 Nico Dafydd directs the story that will invite the audience to step into a dystopian future world where a catastrophic disaster has flooded communities.

Transforming Maes B for live theatre is a huge privilege and we can't wait to deliver an epic experience that will do justice to this iconic space.
Director Nico Dafydd
Audiences will be guided through Maes B during the event, which will be performed on Friday 11 August (11pm), at the Eisteddfod Genedlaethol Llŷn and Eifionydd 2023.

The experienced cast are supported by an ensemble of young performers who have been rehearsing for months.
You have to be prepared to lose yourself in the story and the music.

I don't want to give any spoilers but it's going to be an explosion of colour and sound - and fire! But the big question is, where will you be when the sun rises?
Ryan Hughes, one of the young performers.