This is the final public testing site of our new website. Let us know what you think!
Imrie cast announced
Elan Davies and Rebecca Wilson announced as cast for Imrie.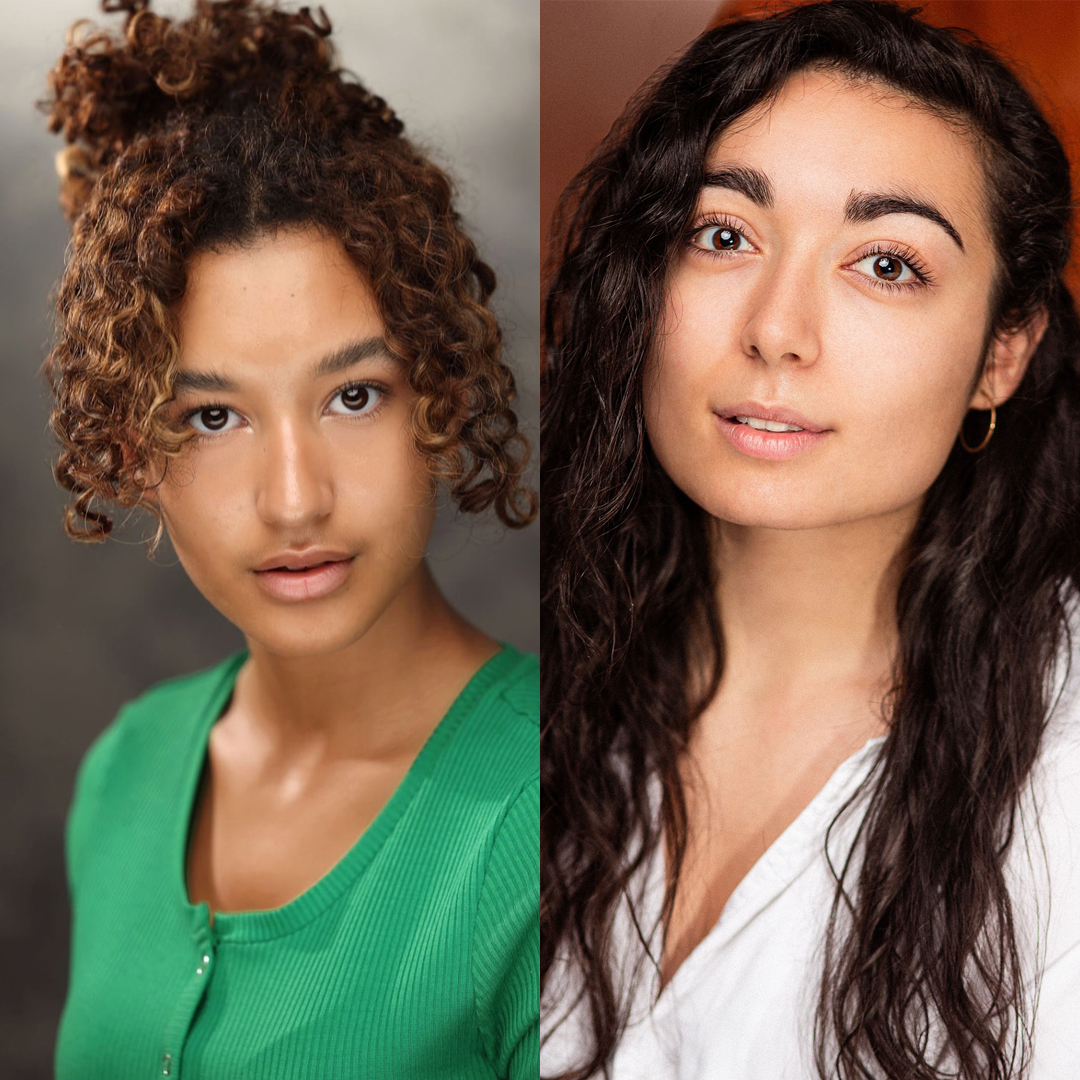 Elan Davies and Rebecca Wilson have been announced as the cast for the world premiere of Imrie by Nia Morais, one of the most exciting voices in Welsh theatre. Imrie is a co-production between Sherman Theatre and Frân Wen. Gethin Evans (Galwad Collective Cymru led by National Theatre Wales; Woof Sherman Theatre), Artistic Director of Frân Wen, directs this magical story for young adults and upwards about hope and bravery.
Elan Davies (Galwad Collective Cymru led by National Theatre Wales; This Place Burnt Orange Theatre Co.; Y Goleudu and Y Doniolis S4C) will play Laura. Rebecca Wilson, familiar to Sherman Theatre audiences for her performances as Helena in A Midsummer Night's Dream and in multiple roles in Elen Benfelen / Goldilocks, will play Laura's sister Josie. Rebecca's credits also include the UK and Ireland tour of The Curious Incident of the Dog in the Night-Time (National Theatre / Frantic Assembly).
The creative team is completed by Composer Eädyth Crawford (A Midsummer Night's Dream, The Merthyr Stigmatist Sherman Theatre & Theatre Uncut), Designer Cai Dyfan (Joseph K and the Cost of Living and On Bear Ridge National Theatre Wales; Croendena Frân Wen), Lighting Designer Ceri James (Tylwyth Sherman Theatre & Theatr Genedlaethol Cymru; Ynys Alys Frân Wen) and Sound Designer Sam Jones (Iphigenia in Splott Sherman Theatre; Tylwyth Sherman Theatre & Theatr Genedlaethol Cymru). Enfys Clara is Assistant Director which is a paid opportunity.
Imrie was originally developed through an artist development programme Frân Wen ran with Eisteddfod Genedlaethol Cymru and Literature Wales.

Nia brings a fresh, new and cool perspective on the experiences of young people today and we can't wait to share this shamelessly fantastical story that sets a new tone for Welsh language theatre.
Director Gethin Evans
Josie discovers a magical underwater party that's better than any human party ever. It's a world where she finds her true self – and Imrie Sallow. Above the water she feels lost in a world where she doesn't belong, with a sister who wants her to be 'happy and normal'. But a family secret emerges from the shadows of the ethereal world that changes everything.
Imrie is Nia Morais's debut full-length play which follows her first short play Crafangau/ Claws released in the midst of the 2020 lockdowns as part of Sherman Theatre's Heart of Cardiff audio series and later staged in outdoor performances, as well as her work adapting A Midsummer Night's Dream in Welsh alongside Mari Izzard in October 2022.
Audiences across Wales will have the opportunity to experience this magical fable. Following its initial performances at Sherman Theatre (11-20 May), Imrie will tour across the country, visiting Pontardawe, Aberystwyth, Caernarfon, Mold, Bangor, Milford Haven, Newport and Garth Olwg, Pontypridd.
With captions in English at every performance, Welsh-learners, new Welsh speakers and non-Welsh speakers can follow the show throughout.